Athletes Risk Getting Diabetes?
Nutrition for athletes is important. However, the side effect is, most of the sports nutrition products such as energy drink, yogurt and carbonated beverages carry high glucose content. The habit of drinking carbonated beverages may also tooth decay.
What is Diabetes?
Diabetes is when a person suffers from high blood glucose (blood sugar), either because insulin production is inadequate or because the body cells do not respond properly to insulin.1
Fact about Diabetes
Diabetes is a long – term condition that causes high blood sugar levels.
Type 1: the body is not able to produce insulin
Type 2: the body is not able to produce enough insulin or the body is unable to recognize the insulin and use it properly (insulin resistance)
Common diabetes symptoms
Most the athletes with this disease will typically experience frequent urination (polyuria), will become thirsty frequently (polydipsia) and hungry (polyphagia). Frequent urination happens when there is too much glucose in the blood and if insulin is ineffective.
Normally, after competition the athletes will become fatigue, numbness, and tingling in hand and feet when kidneys function does not work. Unusual weight loss and effects eyes not able to focus (blurred vision) because the insulin hormone, not capable to supplying glucose into cells body that used as energy and break down fat in the muscles that serve as alternative energy.
How Athletes Can Prevent Diabetes
All athletes should follow a healthy eating plan, such as consuming brown rice that has fiber which helps control blood glucose. They also need to exercise regularly even after competition to maintain their fitness level.
As athletes, they should check their sugar level from time to time, especially after meal and sports. They should also follow advice from their physician, with regards to their insulin requirement.
There are alternative supplements which can support the health of your kidneys, reduce excess fluid retention, help control blood glucose in body and act as anti-inflammatory agent and analgesics. Example of such supplements are Misai kucing tea (a form of diuretic beverage)
Should you wish to try our Java Tea Blend (Misai Kucing) Tea, please drop us an email at info@rhymbahills.com or call us at +603-7859 9538. Or you can get them from our friendly distributors here. Our Java Tea Blend (Misai Kucing) Tea comes individually packed in foil (for freshness) in 20 sachets per box.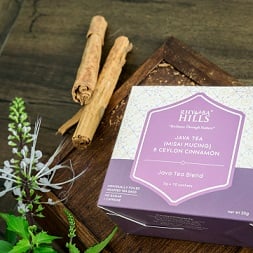 Reference:

Note 1:http://www.ausport.gov.au/ais/nutrition/factsheets/special_diets/diabetes_and_sports_nutrition
http://www.medicalnewstoday.com/articles/161618.php