[vc_row][vc_column][vc_column_text]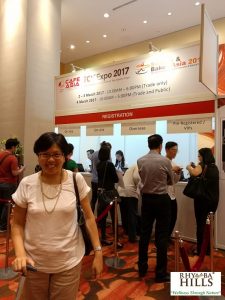 We always make it a point to attend exhibitions and events within the industry, to know the trends of the coffee and tea industry, and the market feel.
Cafe Asia is held yearly in Singapore. This year, they had the inaugural tea competition. However, time was not on our side, thus, we could not attend the event.
It was interesting to note the trends, to know the new comers and most importantly to meet new faces.
It was however sad to note that the herbal infusion trend is still not big in Asia, where there is a huge movement in US and Europe. This means there is a lot of room for potential for Rhymba Hills herbal infusion!
[/vc_column_text][/vc_column][/vc_row]