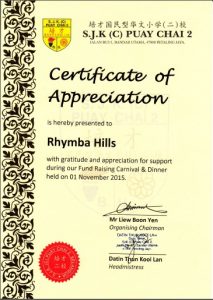 We have always been passionate about education, as the younger generation is the future. Thus, if the younger generation is not taken care of, what does the future hold?
I remember when I was studying in high school, we did not have enough class room. We had the system of 'floating class', moving around between subjects.
Thus, when a friend approached us to take part in fund raising for a school, we agreed.
It was estimated the crowd was about 10,000 pax, being heavily publicized by Astro and Nanyang Siang Pau (Chinese papers)
All in all, we had a great time, spending our Sunday for a good cause!
Booth Selling Coupons
Our humble Booth
Where all the action took place…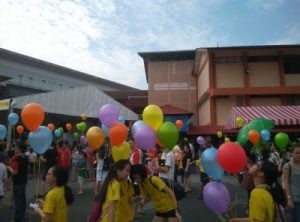 The releasing of balloons to signify opening ceremony