We have always been strong advocates of health camp. After all, health is wealth.
Thus, when we were invited to take part in the event, we gladly supported.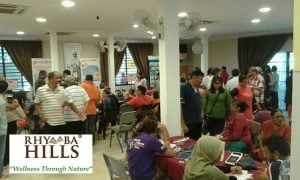 The event was supported by a hospital and offered various health checks like eye test, pap smear, cholestrol test, etc.
We were happy to be part of this event, as part of our community service to spread good health to everyone, especially the members of the Gujarati Association.