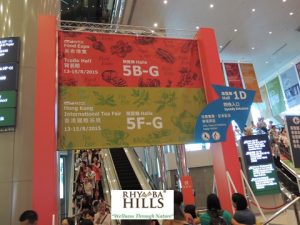 In order to understand and get to know the market better.
we always make it a point to attend tea exhibitions around the world. It is very important for us to know the current market trend.
Rhymba Hills have just recently returned from Hong Kong, where the annual Tea Fair took place at Hong Kong Convention and Exhibition Centre (HKCEC). The Hong Kong International Tea Fair was hosted by the Hong Kong Trade Development Council (HKTDC) and was launched on the same day as the Hong Kong Food Expo. It was held from the 13th of August until the 15th of August 2015. The first two days were only open for buyers and traders to have business discussions, while for members of the public, it was open to them on the last day of the expo.
The Tea Fair offered a wide range tea exhibitors who were eager to present their tea products (be it tea leaves, processed tea, tea packaging, tea wares or tea technology) as well as their own unique tea culture.
There were also a lot of things that heightened the experiences of the visitors and exhibitors. There were talks given by tea industry experts, tea tasting session and ceremony and competitions, where the best tea from different categories could receive interesting awards.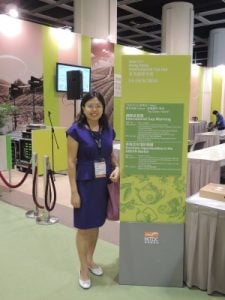 For us, we found that there were a lot more of tea for wellness. These types of teas are known as infusions and they are garnering more attention compared to previous years. This is due to the fact that people are getting more health conscious and want to consume healthier and wholesome tea.
This is where we believe that we are in the right position to be in the upcoming market. With our new product – the Bentong ginger infusion with no added sugar – we believe that we are currently at the right place in the upcoming market. We hope to educate the general public that it is possible to consume healthy beverages and still love its taste.