MIHAS (Malaysian International Halal Showcase) 2015 was once again held at Kuala Lumpur Convention Centre (KLCC).
It is an event organised by the Malaysian government to match buyers and sellers of Halal products. In 2013, the Halal industry in the world is deemed to be USD2.3 trillion. And the number grows every year.
And Malaysia is a unique position to be a leading Halal exporter due to our Muslim population and reputation of exporting quality Halal products.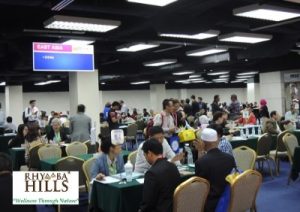 MIHAS 2015 Business Matching
We attended both the Buyers matching session at MATRADE (Malaysia External Trade Development Corporation) and the exhibition itself. Both the business matching session and exhibition were productive as we managed to connect with the main industry players.