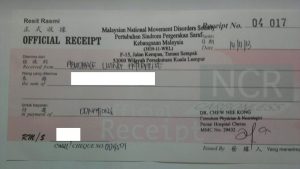 As a responsible enterprise, Abundance Living Enterprise commits to donating to a worthy cause, namely Malaysian National Movement Disorders Society (MNMDS)
MNMDS mainly supports people who have Parkinsons Disease. April 11 has been marked as World Parkinson Day. And every year, MNMDS pledges to raise funds and awareness about this disease.
This year, a concert was held to raise funds to build a centre for Parkinson. The centre is aimed to be a one stop place for caregivers, patients and members of the public for issues relating to non-movement disorders.
Next year, there will be another fund raising event. And Abundance Living Enterprise will be part of the cause.