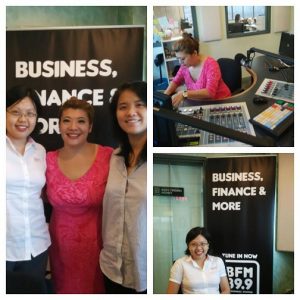 We were invited by BFM89.90 to be their guest to share on our business and journey, 100% Natural Malaysian tea. I personally have been a great fan and listener of BFM for many years. They offer informative, educational sharings, rather than some mindless music.
They are THE only business station in Malaysia, and they dare to ask the hard questions to politicians, businessmen, where other radio stations shun hard questions.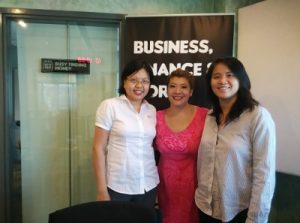 With BFM Presenter Freda (M) and Producer Angeline (R)
Before the interview started, we took the opportunity to share our tea with BFM staff.
Sharing our tea with BFM staff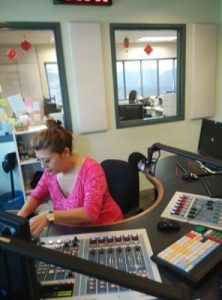 In the studio minutes before the live interview started
Another must have picture in the studio!
We had such fun, sharing about our wonderful tea, and most importantly we are very glad that BFM89.90 is so supportive of entrepreneurs and businesses like us!