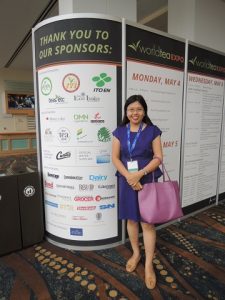 The World Tea Expo has been held annually for more than 10 years. It brought together everyone in the tea industry – vendors, strategists, researchers, producers, owners and those who love tea.
To us, this was the only expo in the world that talks about tea seriously. Other exhibitions that we've been to, mainly allocated coffee and tea together, or had tea as sub under the Food and Beverage pavilion. That is why we made the trip all the way to the United States of America to attend this expo when we heard about it.
The World Tea Expo was held at the Long Beach Convention and Entertainment Centre, Long Beach California from the 6th of May to the 8th of May 2015. It had over 200 exhibitors and focused on offering 100% premium tea and products. The expo also had over 30 conference sessions discussing and debating on all things related to tea. We find the wide array of speakers from all over the world who pitched their own opinions on the discussions made it an even more special and thorough event. Besides that, they also offered hands-on skill building workshops, tea samplings sessions and many more.
As the most comprehensive and educational event for tea, we were awed with what we saw. We learnt so much about the tea industry and went home equipped with enhanced knowledge and bursts of ideas. The 17 hours flight journey was worth it and it made us excited to bring Rhymba Hills to the next level!
World Tea Expo 2015 floor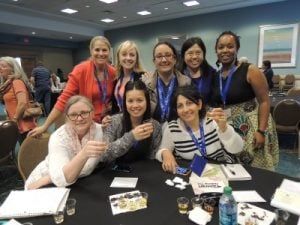 Pre-Conference New Friends!
Pre-Conference classes
Reference:
http://worldteanews.com/news/world-tea-expo-wraps-up-a-successful-2015-event-heads-to-las-vegas-in-2016