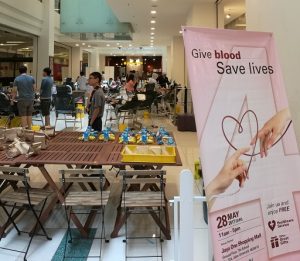 We believe that life and business are similar, what goes around, comes around. You give good, good will come back and vice versa.
Thus, we believe that community service is COMPULSORY, not mandatory.  After all, giving without strings attached is the highest form of fulfillment, to be able to help another being.
This year is the 4th year that we are helping out with the Blood Donation – 'Give Lives, Save Lives'
Happy that we are able to contribute!