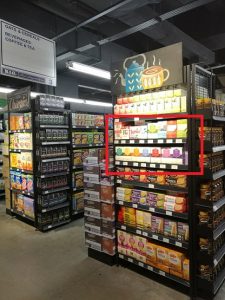 The beauty of the Food and Beverage Industry is such – lots of ground activities of sampling and interacting with customers.
This is what we love about our industry, compared to non-food products. For food, the prospective customers can smell and taste. Whereas for non-food, it's lots of demonstration, explanation and perhaps before and after using the products.
For the month of July, we did samplings at Ben's Independent Grocer (BIG) at both Publika and Glo Damansara.
It is also very heartening to interact with customers who have been purchasing our products, and they enjoy and are benefiting from consuming them.
Also, it's a joy to see a customer's face, lighten up because they are so surprised that our beverage which is caffeine free and sugar free can taste so GOOD!
So stay tune for more activities from us!