Halfest is a yearly event, where Halal market players from Malaysia, will gather to showcase their products. Since this is more of a localised event, there were hardly any international exhibitors, except for a handful middle eastern exhibitors. This year, the event was held at Mines Exhibition and Convention Centre.
And as Malaysia is a hub for food, we noted that more than half of the exhibitors displayed their food products, mainly snacks.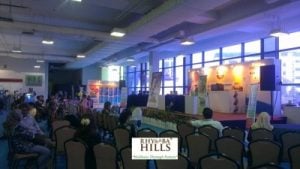 The seminar hall
There was a seminar hall, where guest artist came to share about their products. One of the guest was Chef Wan, a famous Malaysian chef who managed to penetrate into the global market.