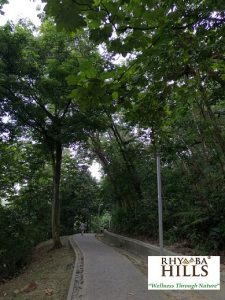 I am a big believer in frequent exercise, especially in the morning. To me, mornings are so precious and vital. Mornings are the start of the day, and a great start to the morning is important, to ensure the energy flows to the rest of the day.
My daily morning brisk walk at the nearby park is so precious to me that I look forward to it daily. It is my solace, my space and most importantly, my brainstorming time, on how I can move forward in my business. Thus, I am very grateful that there is a nearby park to my home, which allows me to do this daily.
The greens, the chirping of the birds, humming of the insects, all add to the orchestra which nature has to offer. And I make sure that I am fully present to enjoy and appreciate it.
A friend, J was having challenges, both at work and personal. I have been encouraging J to seek nature to get inspired, to get a boost of happy hormones after a good workout and most importantly to feel energised. And this went on for months without success.
Then one day, I decided to give more words of encouragement, and J finally tried. And yes, success (the stars finally aligned)! J finally understood what I was referring to. J proceeded to do what needed to do, and is a much happier person now.
I am happy that I managed to inspire someone, to adopt a healthy lifestyle, and to benefit from it. What is the point of being successful financially, but poor in health? Or even poor in relationships, be it with friends, partner or associates? Life is a balance, and to be able to give and inspire is so fulfilling.
That is the reason why I set up Ladang Sari International Sdn Bhd – to leverage on the company to give more, to touch more lives and to inspire more people to lead healthier lives. I believe that with constant support and encouragement of believers, this dream of ours will come true. After all, for every box of tea purchased, we give back to the community. My dream one day is to sponsor more underpriviledged children to have better education, to have a better future, to make this world a better place.
Thank you J for giving me the opportunity. I am indeed grateful to be in a position to do so.