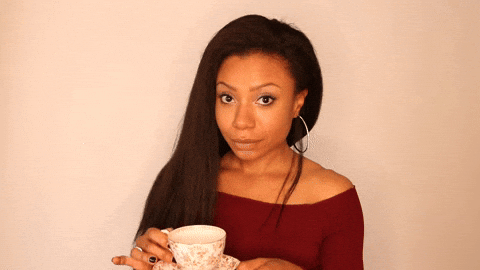 If you have been researching on teas that help with weight loss, you probably only know about green tea. It may surprise you to know that other similar teas help with weight loss such as oolong tea.
So what is oolong tea, and are there any side effects that you should expect? And what is the connection of this tea with weight loss?
Like green tea, Oolong tea has compounds that supplement weight loss. Unlike other unnatural methods and products, oolong tea has no side effects.
What is Oolong Tea?
Tea is the most consumed beverage after water in the world. It originated from China and has since then spread across the globe.
There are multiple types of teas, such as green tea and black tea – each of which has its benefits.
Oolong tea has a vast number of benefits which are credited to its polyphenols compounds.
Oolong tea comes from Camellia sinensis, or C. Sinensis, plant, leaves similar to green and black tea. 
The only difference is that green tea and black tea go through non-fermentation and full fermentation respectively, while oolong tea is semi-fermented.
How to Make Oolong Tea For Weight Loss?
Here are the different ways you can use to prepare oolong tea for weight loss;
Preparing Oolong Tea Using Tea Bags
Dip one oolong tea bag in a cup of hot water
Cover it and let it steep for 3 minutes
Remove the tea bag and enjoy the tea
Preparing Oolong Tea with Tea Leaves (without an infuser)
Put
a packet of
 tea powder 
in a cup of hot water
Steep it for 15 minutes
Strain the tea and let it cool
Preparing Oolong Tea with Tea Leaves (with infuser)
Boil water to 190–200 degrees Fahrenheit on the stove
Pour the water in a cup of your liking
Put two or three teaspoons of tea leaves in the tea infuser
Place it in the cup and let it steep for six minutes
Making oolong tea with green tea
In one cup of hot water, add green tea powder and oolong tea powder
Let the mixture steep for 5 minutes
Strain the remnants and enjoy your tea
How Oolong Tea Promotes Weight Loss?
Oolong tea has polyphenols helps in reducing weight loss and anti-inflammatory effects.
The tea boosts the metabolism by 10% and helps in burning fat in the upper arm and tummy. It contains Epigallo Catechins (EGCG) and caffeine, which increase fat oxidation. Oolong tea also normalizes blood sugar and increases satiety. It also blocks the absorption of fats and carbohydrates.
Unlike black or green tea, Oolong tea lowers bad cholesterol (LDL Cholesterol) in the body by regulating the liver's LDL receptors.
Oolong tea also prevents diabetes by hindering alpha-glucosidase, which is responsible for the absorption of glucose in the small intestine.
Weight loss is about using up all the energy that you acquire from eating different foods. Oolong tea increases body energy usage, which increases the loss of body weight.
The tea also prevents bacterial infection, stomach ulcers, and acid reflux as it increases the pH levels of the digestive tract – a good digestive system always helps with weight loss.
Oolong tea is calorie-free, and it comes in multiple flavors, you, therefore, don't have to worry about the calorie count.
When To Drink Oolong Tea For Weight Loss?
In the morning together with your breakfast

Half an hour before dinner or lunch

In the evening together with a snack.
How Much Oolong Tea to Drink for Weight Loss
You can drink the tea for 2-3 times every day. Don't be tempted to overdo it in the hope of losing a lot of weight.
Taking too much Oolong tea can have side effects on the user because of the compounds present in the tea.
Oolong Tea Side Effects
Side effects that come with the usage of caffeine such as restlessness, appetite loss, nausea, skin rash, frequent urination, tremor, etc.
Tannin and caffeine can cause stomach upset through the stimulation of gastric juice.
Thiamine deficiency that could cause beriberi condition
Allergies to people who are hypersensitive to tannin and caffeine
Tea can also affect certain medications
Precautions
Don't exceed 3 cups

of tea

in a day

Consult your dietitian or doctor before you start drinking Oolong tea

Take a break if you are breastfeeding or pregnant

Talk to your doctor if you suffer from ulcers, heart disease, or any other medical condition before consuming the tea.
Bonus: Weight Loss Tips
Oolong tea will help you lose weight but if you want to take the whole process to another level, here are some tips that can help you do that;
Avoid stress, have a habit of relaxing, and calming yourself down.

Avoid too much alcohol.

Avoid aerated and artificially sweetened drinks

Avoid junk food

Include at least one protein serving in every meal

Eat 2-3 fruit servings every day

Increase the amount of green leafy veggies in your diet for sufficient minerals, dietary fiber, complex carbs, and vitamins.

Exercise regularly. It could be through dancing, kickboxing, working out at a gym, or playing your favorite sport.
One Final Word
Green tea is the most popular weight loss tea. We are not saying it's not good for the job; we are just saying other teas play the same role, Oolong included.
The latter is underrated because only a few people know about it.
However, Oolong tea has very positive reviews as a medium of weight loss.
If you want to increase the rate of losing weight, add the weight loss tips we included in the article and come back with your review.
Oolong tea never disappoints.