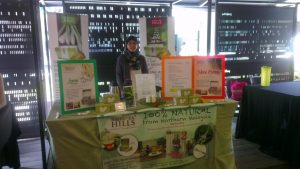 We took part in February's Rasa-Rasa Bazaar, Solaris Dutamas. The management team ensures that all vendors sells artisan/home made products. So, there is no ready cook food that is easily available outside.
I am glad that the management took this stance. I personally find it quite boring to see the same products everywhere. Bazaars like this are like a 'breath of fresh air'
Each time we take part in such bazaars, it is fun and meaningful as we get to interact directly with our customers, get to create awareness of our Lemon Grass and Misai Kucing Tea.