Recently, Rhymba Hills® had the opportunity to attend Anuga (Allegemeine Nahrungs-und Genussmittel-Ausstellung) Food Fair in Cologne, Germany. The actual name of the fair is the 'General Food and Drink Trade Fair' and it is normally held once every 2 years. The Anuga Fair has been described as one of the world's largest (and most prominent) food trade fair, attracting over 165,000 visitors globally. It has been said that four months before the opening of the show, there were already over 7,200 exhibitors registered from over 100 countries.
The fair was held in Koelnmesse (this is a very famous location for large trade fairs in Germany) and was spread out over 11 halls with each division covering different categories like Food & Drinks, Baking & Cooking Equipment, Packaging Materials and many more. It is very exciting for us as, coffee, tea & co. have an arena of its own at Anuga. Among other themed areas that can be found in Anuga are the Anuga Fine Food (trade show for gourmet, delicatessen and basic food), the Anuga Frozen Food, Anuga Meat, Anuga Chilled & Fresh Food (for fresh fish, fruits and vegetables), Anuga Dairy (one of the most inclusive dairy market worldwide), Anuga Bread & Bakery, Anuga Organic and many more.
One of the best benefits of participating in Anuga (besides the ability to meet so many different producers and key players of the Food and Beverages' industry), is the access that we have gotten in order to understand and penetrate into different markets better. Anuga helps to expand into international markets.
It was exciting to see latest development in the tea industry, particularly the progress and processes from Europe which is quite different from ours in South East Asia. There were also a lot of brands that Rhymba Hills® had not seen or heard from our trips to other food fairs in different countries.
We also realised that there are a lot of players in the herbal infusion industry as more consumers demand for clean labelling, sugar and caffeine free products. Thus far, we are confident that Rhymba Hills®' herbal infusion of ginger, lemongrass, pandan and etc. are on the right direction. What we need in order to move forward is to increase on awareness efforts and collaborate with the right partners to further propel us for the future.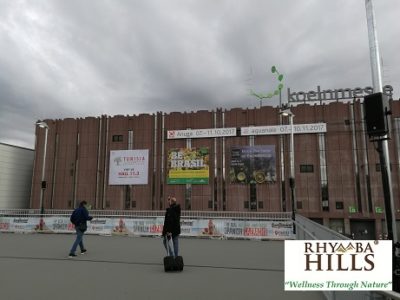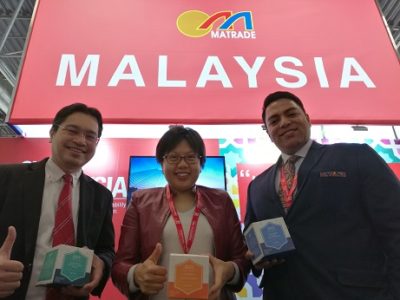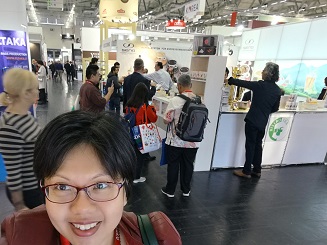 That said, we're very lucky to have met up with En. Badrul, the Germany Trade Commissioner from MATRADE and En. Irvin, a Malaysian based Manager overseeing the market in Europe. MATRADE has offices around the world to help small and medium-sized enterprises to participate in such worldly acclaimed exhibitions and fairs.
All in all, we had a fruitful trip to Germany, to understand the herbal infusion commerce better.
References:
http://www.koelnmesse.com/Koelnmesse/Press/Press-Releases/index.php?aktion=pfach&p1id=kmpresse_kmue&format=html&base=&tp=k3content&search=&pmid=kmeigen.kmpresse_1507879929&start=0&anzahl=10&channel=kmeigen&language=e&archiv=
http://www.anuga.com/redaktionell/anuga/downloads_16/pdf_2/fachmessen___trendthemen_2/fachmesseprospekte_2/HotBeverages.pdf
http://www.anuga.com/anuga/press/press-releases/index.php?aktion=pfach&p1id=kmpresse_anugae&format=html&base=&tp=k3content&search=&pmid=kmeigen.kmpresse_1476352821&start=0&anzahl=10&channel=kmeigen&language=e&archiv=