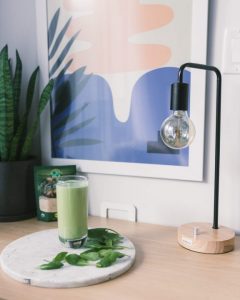 Don't you just love smoothies? Sweet, healthy and easy to make? In the hot summer, you can make a green smoothie and add some ice cubes to cool you down instead of your normal beverage. The best part of smoothies is that you can enjoy different flavours every day by switching ingredients.
Green tea smoothies can be a big power boost when taken in the morning or during those afternoons when you still got work today, and your energy levels are disappointing. Green tea's popularity has been carried on due to its multiple health benefits, which includes detoxification, improved immune health and increased weight loss.
The low amounts of caffeine in green tea can help boost energy levels without the crashing that comes with a cup of coffee. Green tea also has antioxidants that will protect you from colds and keep you healthy all year long. 
Sip your way to a healthy life through the following smoothies.
Green Tea and Matcha Smoothie Recipes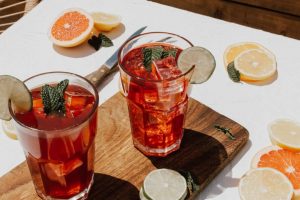 Instead of your usual bacon and eggs for breakfast, how about you start your day with a green tea smoothie for change?
Use green tea as the primary ingredient and spice it up with different ingredients for a different feel every once in a while.
You can use the following recipe to make a banana smoothie, a strawberry smoothie or a mango smoothie. The possibility of the fruity decision is endless.
Ingredients
1/2 cup of fresh fruit (strawberry, kiwi, banana, mango etc.)

I cup of milk (dairy milk, almond milk, coconut milk)

2 frozen bananas

2 tablespoons matcha powder

3-4 ice cubes
Instructions:
Blend milk and matcha powder using the blender for 30 seconds

Add the fresh fruit, frozen bananas and milk until smooth.

Serve in your favourite glass and garnish it with a slice of lemon or any fruit of your liking
Power Matcha Green Tea Smoothie
If you are a gym person, this is the perfect smoothie for you. It is also convenient for you if you have been outdoors and not in the mood to cook. This is because it is full of vegetables that are very great for your health.
Needless to say, all you are required to do is to toss vegetables in the blender and voila you have your smoothie ready.
Ingredients:
1/2 avocado

1 teaspoon flaxseed

1/4 cup mint leaves

1 cup baby leafy greens such as spinach or kale

2 tablespoons matcha green tea powder/ green tea

1 scoop protein powder (optional)
Instructions:     
Mix all ingredients in one bowl and blend them until they are smooth

Serve it in your glass or pour it into a shaker bottle to carry to the gym
Peach Green Tea Smoothie
This is a perfect summer green tea with all the flavours available. It is rich in vitamin C, vitamin A and dietary fibre that will keep your body healthy and happy.
Ingredients:
Green tea concentrate:

10 ounces water brewed to 165 F

1 tablespoon loose leaf tea for each 8-ounce serving size

Smoothie:

1/2 cup plain Greek yoghurt

1/2 teaspoon of lime juice

1/2 cup ice

1 cup frozen peaches

1 tablespoon honey
Instructions:
Brew the tea by infusing the loose

leaves

into hot water for 3 minutes. If you love it very strong, add an extra spoon of green tea and remove the leaves after steeping.

Mix the green tea with all the other substances in a blend, and blend until you get a creamy mixture.
Love Your Green Tea Smoothies
Most people are stuck to eating snacks because they think eating healthy is hard and boring – it's like milking all the sweetness, throwing it away, and eating the residue.
You got it all wrong; you can eat healthily and still enjoy. Green tea will give you minerals and vitamins, and you can have it in any fruity smoothies of your choice.
Be adventurous and make recipes with different fruits until you get one that tickles your fantasy.
You can make vegan recipes by making gluten-free options by use of non-dairy milk and nuts. Remember to add green tea bags or powdered matcha green tea to enjoy the health benefits.
Blend. Drink. Wait and see your body glow-up!