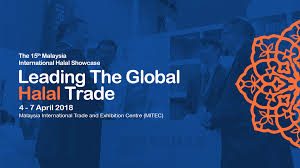 For the past 15 years, Malaysia has been hosting the world's biggest Halal exhibition, called MIHAS (Malaysia International Halal Showcase).
This year, the event was held at the newly constructed venue, Malaysia International Trade and Exhibition Centre (MITEC).
In 2017, there were 22,000 trade visitors flocking into the MIHAS 2017. This also resulted in total immediate and negotiated trade value of over RM1.01 billion.
It is always interesting to find the array of products and services, both locally and for export.
The international pavilions, like Thailand, Indonesia and China, adds to the buzz of the varieties.
All in all, it's always interesting and relevant to know what is happening in the industry.