Apologies for the late update.
We have been so busy with events that only now, we found time to update our events section. We recently entered into premium retail, thus, we were busy doing rounds with our distributors and supermarkets samplings. In the Food & Beverage industry, to us, sampling is a MUST. Like it or not, there are so many beverages/tea in the market, and brand awareness and customers education is so IMPORTANT.
AND, the market is FLOODED with beverage loaded with sugar. Just TOO sweet. I really do not know how the average customer out there can drink such sweet drinks on a daily basis.
Ok, enough of ramblings, time to share the pictures, in chronological order.
* OPEN DAY AT PREMIUM SPA IN DOWNTOWN KUALA LUMPUR
We have been working with a premium spa in downtown Kuala Lumpur for more than 2 years. They have recently decided to integrate more health products/services in their centre, thus, it was timely they had an open day, to share with their customers what are the new products/services that they have.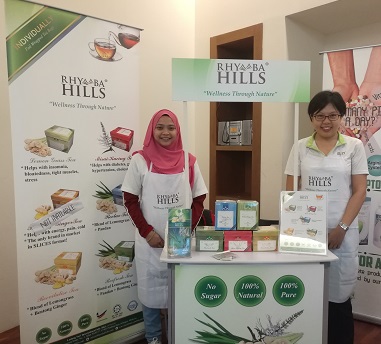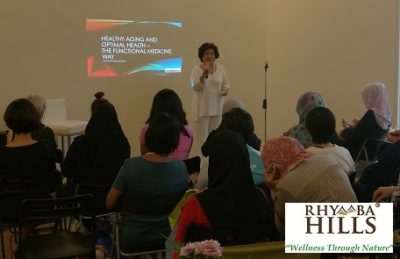 *MAPLE MARKET
We have been taking part in Maple Market for more than 1 year, and each time we go, we look forward to seeing our regular customers.
We always look forward to talking to new customers, sharing knowledge and experiences with fellow vendors…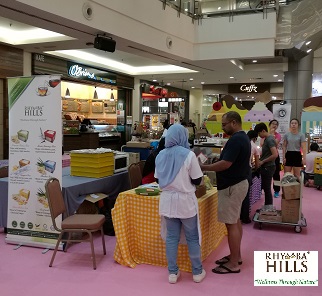 * SAMPLING AT DE MARKET SUPERMARKET, TAMAN DESA, OLD KLANG ROAD
As mentioned earlier, we recently decided to enter into supermarkets. As with other distributors, we always make it a point to do sampling (letting customers try our products) and to share with them, how is our beverage different from others.
We also always believe that we should respect capital, thus, we DIY (do it yourself) booth board.
It was a great experience letting the customers try our tea. The tea which won hands down was our Reevitalise (Lemongrass Ginger blend). We believe that we are the only brand in the market with NO added sugar, and that was what caught the customers' attention.
Also, most customers were surprised that Rhymba Hills is a local brand…
Yes, we still need to work on our brand awareness. Keep on going!