We recently made a day trip to Singapore Food and Hotel Asia (FHA). The event is held every 2 years, thus, for those in the industry, it is a MUST go. It was held in Singapore Expo.
We didn't plan on going, as we took part in Malaysia International Halal Showcase (MIHAS). However, at the suggestion of many people, did a day trip.
The super long wait at the queue. Was in line for about 45 minutes. The scanner machine for the tags didn't work too well. What a surprise for an advance country like Singapore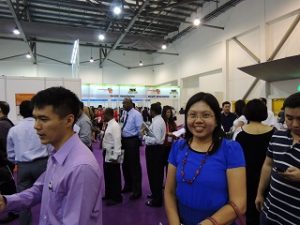 While waiting, photo time!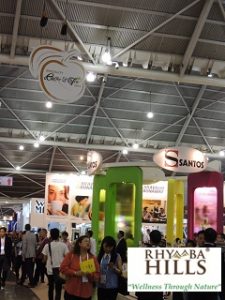 Inside the hall. There was a dedicated hall just for Coffee and Tea
The hectic, day trip was worth it. Enjoyed seeing the different types of coffee and tea in the market, and most importantly, I know that Rhymba Hills will be making its way. I didn't see any Malaysian specialty coffee and tea. The Malaysian products I saw are instant noddle and 3in1 coffee and tea.
Yes, room for Lemon Grass and Misai Kucing!