Recent Visit to Urban Green Market @ Empire Mall
We recently took part in a bazaar, held at a shopping mall in Empire, Subang Jaya, which featured artisanal products, mostly home made, which included food, personal care and fresh vegetables.
We are always on the look out for bazaars which we can reach out to more people, as many are looking for fresh, healthy, sugar free beverages.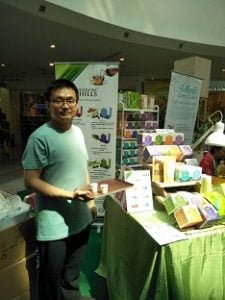 We enjoyed ourselves as many customers shared that they are happy to have finally found us, to help with convenient, herbal tea which is sugar free and caffeine free.