BURA recently organised a community cycling event, with the aim of inculcating a healthy activity, ,and also bringing the community closer. There were 400 plus registered cyclists and some who came last minute, had to be turned away.
We partnered them by sponsoring our Rhymba Hills tea sachets, and BURA was gracious enough to allow us to have booths at the event venue.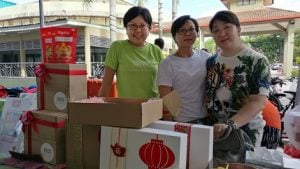 It was a pleasure to be able to serve the cyclists with healthy herbal infusion, to quench their thirst and also to allow them to taste pure lemongrass pandan drink, without sugar and caffeine. For faster recovery post exercise, please click here to read other alternative beverages.