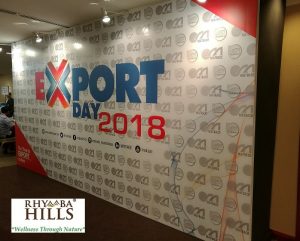 This year, the Malaysian External Trade Development Corporation (MATRADE) celebrates its 25th Anniversary. Established in March 1993, MATRADE was created to assist Malaysian exporters to develop and expand their export markets. For 25 years, MATRADE has been working to achieve one of its goal which is to position Malaysia as a globally competitive nation. MATRADE has been providing platforms for Malaysian businesses to reach global market through partnerships, trade shows and exhibitions.
Rhymba Hills® is honoured to have the chance to join in the celebration during the Export Day 2018 where Malaysian exporters were celebrated. There were also awards given to outstanding Malaysian companies that have made their name overseas. After the award presentations, I took the opportunity to personally congratulate each recipients. From some of the conversations I had, most of the companies made it through grit, passion and faith. I was inspired and proud of them for making Malaysia a brand name in the global world.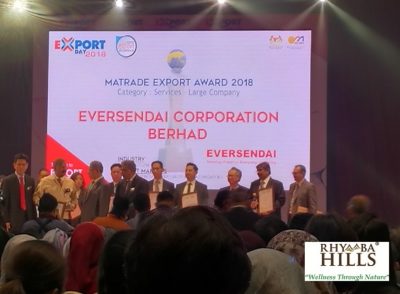 As a Malaysian entrepreneur, I truly feel that we are lucky to have the support and assistance of such a committed government agency that always seeks to help grow our businesses.