Recently, we were invited by Planet Pharmacy Sdn Bhd, which operates Mplus, a natural food and supplements shop, to take part in their 5th Anniversary celebration.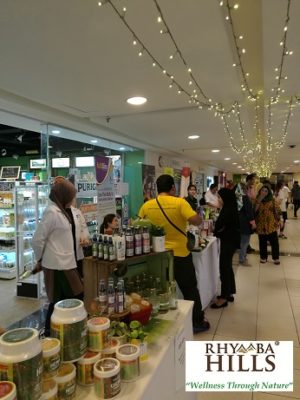 For us, it is always a pleasure to support our distributors, to go to the ground and engage with our customers. It is a joy when we meet customers, who express delight and satisfaction, because they have been consuming our Rhymba Hills Tea, and they have been benefiting from our tea, be it better sleep, weight loss, or better digestion.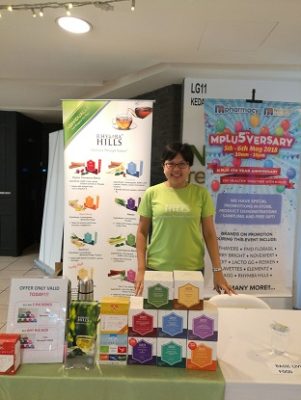 Although the event lasted for 2 days, we could only manage one of the days, due to our other commitment.
Our Rhymba Hills Lemongrass Blend is usually our top seller, as many urban folks are not able to get good night sleep (mainly due to work stress). And the best part of our products is, they are all caffeine free, thus, customers can drink the soothing drink, at any time of the day, without the fear of any caffeine repercussions.
We also had fun, meeting other vendors, shared experiences and talk about possible further collaboration. All in all, it was a fruitful event!